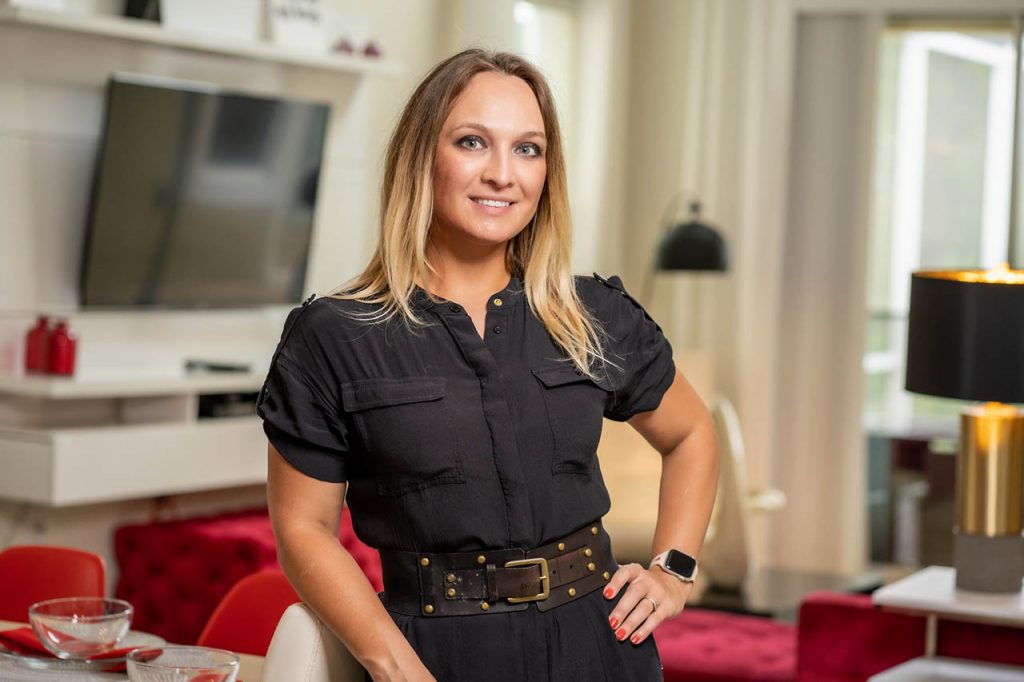 Valentina Naumenko
Master Consultant, Investor, & Managing Broker
Focusing on property management and investment properties, Valentina owns and manages several property management companies in Central Florida and earned numerous awards for her performance. More than 15 years of Real Estate experience – including years of Property Management, Instructing, Research, and Consulting made Valentina Naumenko one of the top Real Estate and Property Management experts in the Great Orlando market.
Valentina's credentials include:
Real Estate Consultant and Success Coach
Real Estate Broker and Property Manager
CEO of vacation rental company in Orlando, FL
Doctorate in Business Administration
Master in Business Administration
Organizational Behavior Adjunct Professor
Real Estate Instructor in Gold Coast Real Estate Schools
International Advisory Committee Member at Global Academic-Industrial Cooperative Society
Business Research in Real Estate, EB-5 Investment, and Organizational Behavior
Valentina's Story
"To start I like to share a little bit about my background in real estate. The world of Real Estate was introduced to me through property management. Specifically, I started with managing vacation rental homes by Disney World. The homeowners who I worked with wanted to buy or sell real estate; so, my Manager gave me a hint about getting a real estate license. In 2012, I obtained a Florida Real Estate License, and my first trip for showing enabled me to close on four single family properties. I kept myself busy with both managing vacation homes in Kissimmee and Real Estate transactions. In 2013 I helped one of our guests to build a house in Kissimmee, which he planned to rent as a vacation rental. During the construction and after closing, his family fell in love with the property, and the owner decided that he will keep it as a second home, which will stay unoccupied. Soon, this homeowner realized that with the real estate, he purchased relationships with the Homeowner Association, which is fond of sending some violations and non-compliance notices, with the lawn that has to be cut weekly, with the swimming pool to be cleaned weekly, taxes, utilities, and etc. Since he was a foreigner, it became clear pretty fast that he needed someone to help him. He knew no one else in Orlando; so, he asked me to keep an eye on his property. When property started requiring more and more attention, all parties agreed that a professional property management is required. And more foreign buyers started inquiring about the same service. However, at that time I worked for a Broker, who did not support an idea of property management. So, in order for me to assist my customers, I had to have my own brokerage.
To address this need, I passed a Florida Real Estate Broker exam and in 2015, Mila Realty was born, and I was leading it as a Managing Broker. Then with all the resources we had, we started managing both long-term rentals and short term residential properties in the Great Orlando area. Later I became an owner, investing in my own rental homes.
Today I am Real Estate researcher who publishes Property Management articles, an Instructor who teaches courses in Real Estate School, a Consultant, who helps thousands of people around the world with their decisions about investing in real estate market of Central Florida, and a Mentor who helps other passionate about Property Management individuals to build a roadmap of success."
Real Estate like never before.
Learn more about Valentina Naumenko here