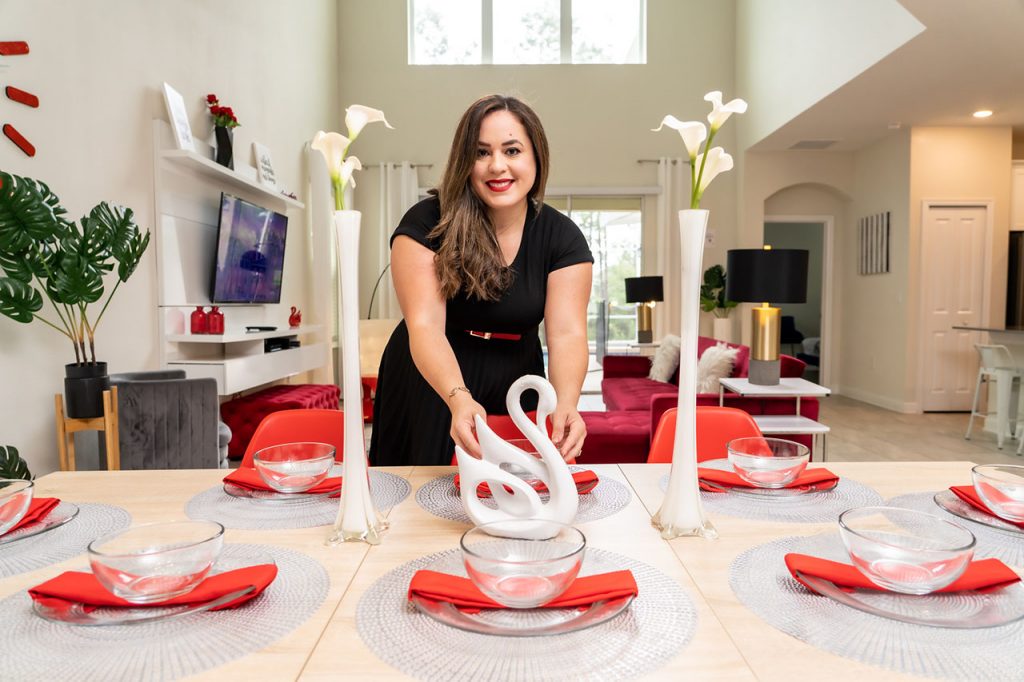 Angie Medina
Operation Manager & Managing Partner in Orlando Short Term Rentals. Vacation Rental Management
No one succeeds alone, especially when it comes to the Real Estate Investing. As our homeowner, you will have multiple teams of vacation rental experts supporting you and your guests every day, from Marketing professionals to Customer Service specialists, but there is one an extraordinary Leader who holds it all together. Meet Angie Medina, Operation Manager and Managing Partner in Orlando Short Term Rental, Orlando leading vacation rental property management company.
You may think that Angie is a magician who makes business processes seamless. Although what Angie does daily is hard work that demands variety of rare qualifications, personality traits, skills, and knowledge. Indeed, Angie has strong Sales, Marketing, Leadership, and Property Management skills. Angie's background is a valuable and unique combination of accounting and hospitality. Actually, her hospitality journey, Angie has started in one of the greatest Floridian resorts 15 years ago, where she fell in love working with guests.
Angie is a great mother of three children, and she has been married for 21 years. Angie's husband is very supportive and loving man. Because of that, Angie was able to overcome many barriers she faced on her way.  "Be an achiever and fear no challenge" is a ground of her ideology.
Angie is passionate about vacation rental management world, and whatever she does, she does with love. Providing the best level of care for our guests and helping investors maintain their properties and maximize their rentals is her main priority. Impressively, due to her energy knows no limits, she expanded her horizons to Interior Design. And today we proudly offer this high-quality service to savvy investors. We all know that our guests are coming back because they fall in love with our homes during their stays.
"She is extremely positive, open-minded, and outgoing professional.  Her proactiveness and thirst for knowledge will set any process or business to success. And while Angie believes that she got lucky to be a significant part of Orlando Short Term Rentals and Mila Realty, we do believe that there is NO Orlando Short Term Rental without Angie", says Valentina Naumenko
Ask Angie to share her expertise with you! Book an appointment now.